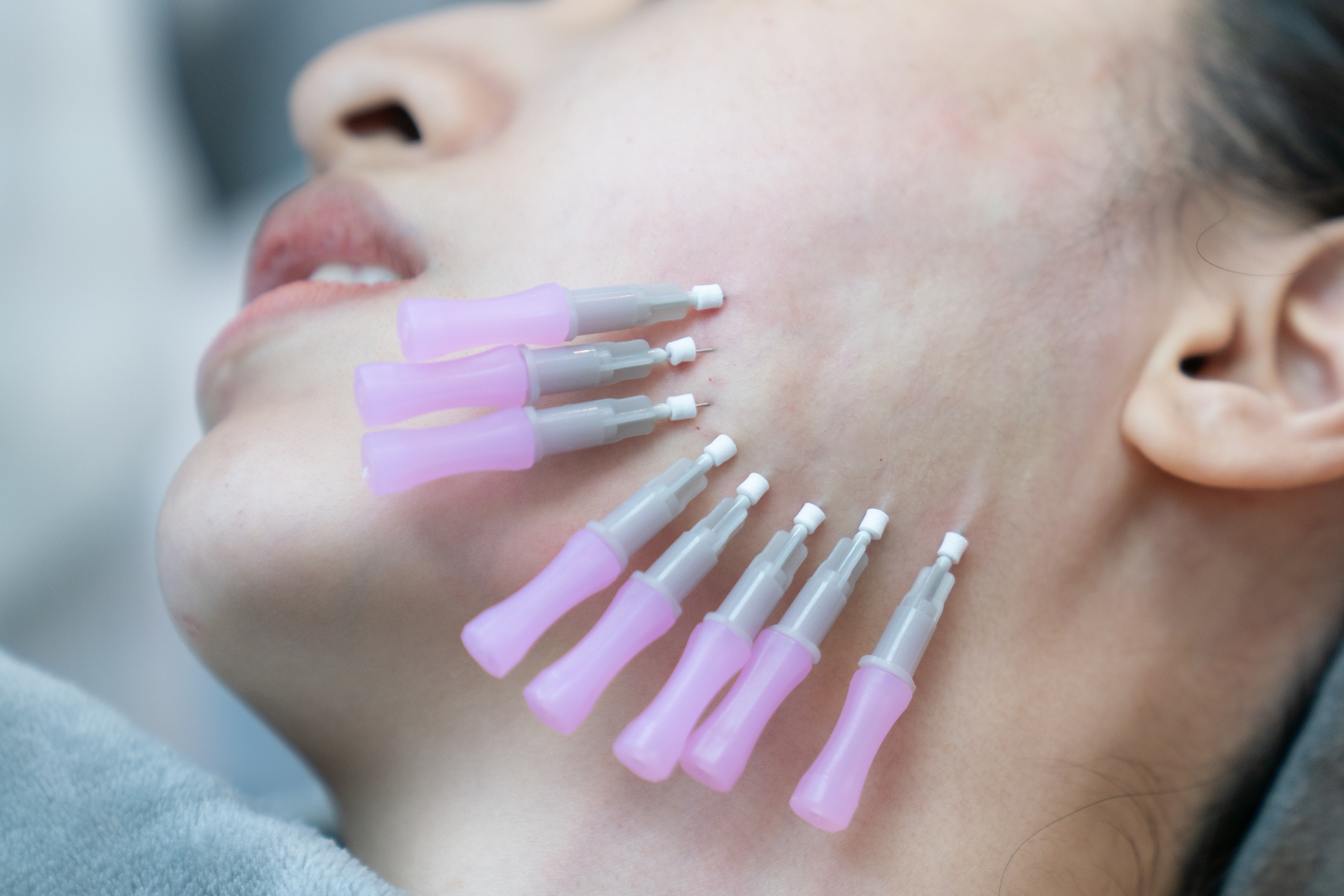 Plantation's premier medical spa for all of your skincare and injectable needs
Polydioxanone threads, more commonly known as PDO threads, are medical-grade threads in various diameters that are similar to sutures. The use of large PDO threads can help lift areas of the face and body. Using smaller threads is more appropriate for creating volume, similar to how dermal fillers help create additional facial volume to minimize the signs of aging. PDO Thread lifts can be used to lift areas on the face, lips, neck, and body.
What to expect
Before your PDO thread lift, a numbing agent will be injected at the treatment site so that you experience no pain at all. Some patients mistakenly believe that the threads are stitched into their skin. Instead, they are actually inserted under your skin or subcutaneous fat. They can also be inserted near facial muscles based on the type of threads used in the target area. After placement of the threads, they will not be visible. Your body will naturally absorb them over time.
Lush Babe Snatched Cheeks
This service uses PDO threads to snatch, lift, and hold those cheeks up! The benefits of threads: stimulates new production of collagen for your skin and gives your skin a more youthful appearance. You will have significant lifting and tightening results right away!
Best Candidate: People with flat or saggy cheekbones and face, prominent smile lines
Lush Babe Snatched Jawline
This service uses PDO threads to snatch that jawline up! The benefits of threads: stimulate new production of collagen for your skin, and you will see an improvement in your skin tone, texture, and overall quality.
You will have significant results right away!
Best Candidates: People who want jawline definition, people with saggy/loose skin, or mild to moderate jowling.
PDO thread lifts are a medical-grade product, resembling sutures used to lift areas such as the jowls, cheeks, and jawline. This service is great for patients with loose and skin laxity. PDO Thread Lift can be customized to provide a mini facelift leaving you with a more firm and youthful-looking face that has reduced signs of wrinkles and sagging. Beauty Lush recommends using 4-5 threads per side of the face for an optimal lift for a mini facelift. Pricing is per thread.
Can be an add-on to any lip boost service or done individually. Threads will be used to define the lip border slightly and extend the life of hyaluronic acid dermal filler. $50 add-on for lip boost service
Can be an add-on to any lip boost service or done individually. Threads will be used to define the lip border slightly and extend the life of hyaluronic acid dermal filler. $50 add-on for lip boost service
Benefits of a PDO Thread Lift
Areas a PDO Thread Lift can treat
PDO thread lifts are so versatile that they can be used to treat virtually any area of the face. These include the: